Find a variety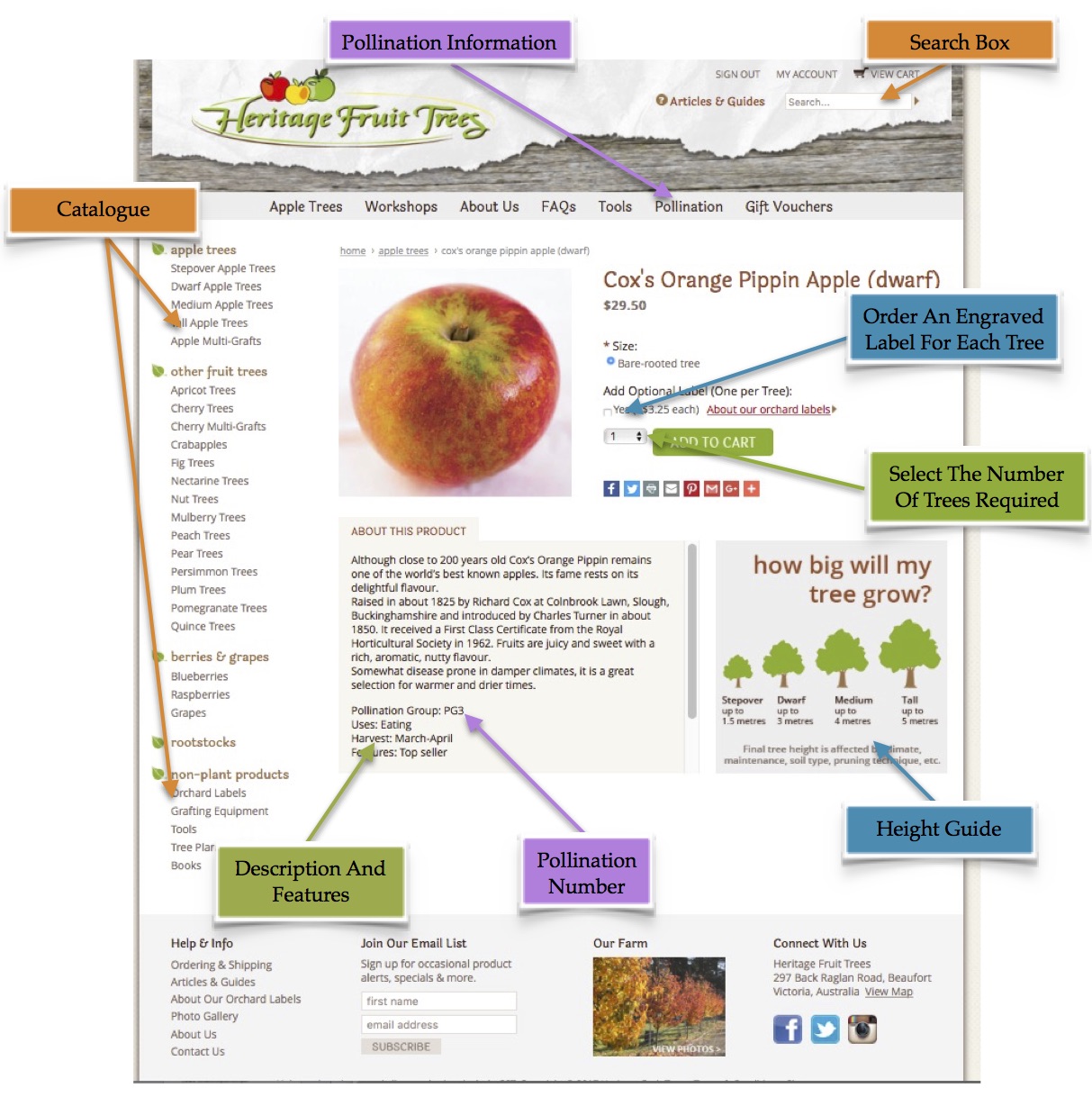 When you know the variety you want use the search box at the top right of every page - make sure spelling is correct.
OR
To look through what is available browse our catalogue using the catalogue menu on the LHS.
Pollination
Select the Pollination menu at the top of the page and then select the type of fruit to find out more.
Tree size (when fully grown)
Apart from apples all our fruit trees come in a single size.
Labels
You can order an engraved permanent Orchard Label for each tree by selecting the Add Optional Label checkbox. All trees are labelled with a printed plastic or cardboard tag.
Apples are a bit more complicated!
We've got so many apples for sale that unless you know the one you want it can be a little confusing at first.

As well as over 80 varieties for sale we offer up to 4 different sizes:
Stepover/Dwarf/Medium/Large

Not every variety is available in every size.

Our online catalogue is arranged so you can start by browsing for the type of apple you want (eating, cooking, etc.) and then within each type you can choose by harvest period.

If size is not important start with the top Apple Trees menu; if size is important start with the left hand side apple trees menu.